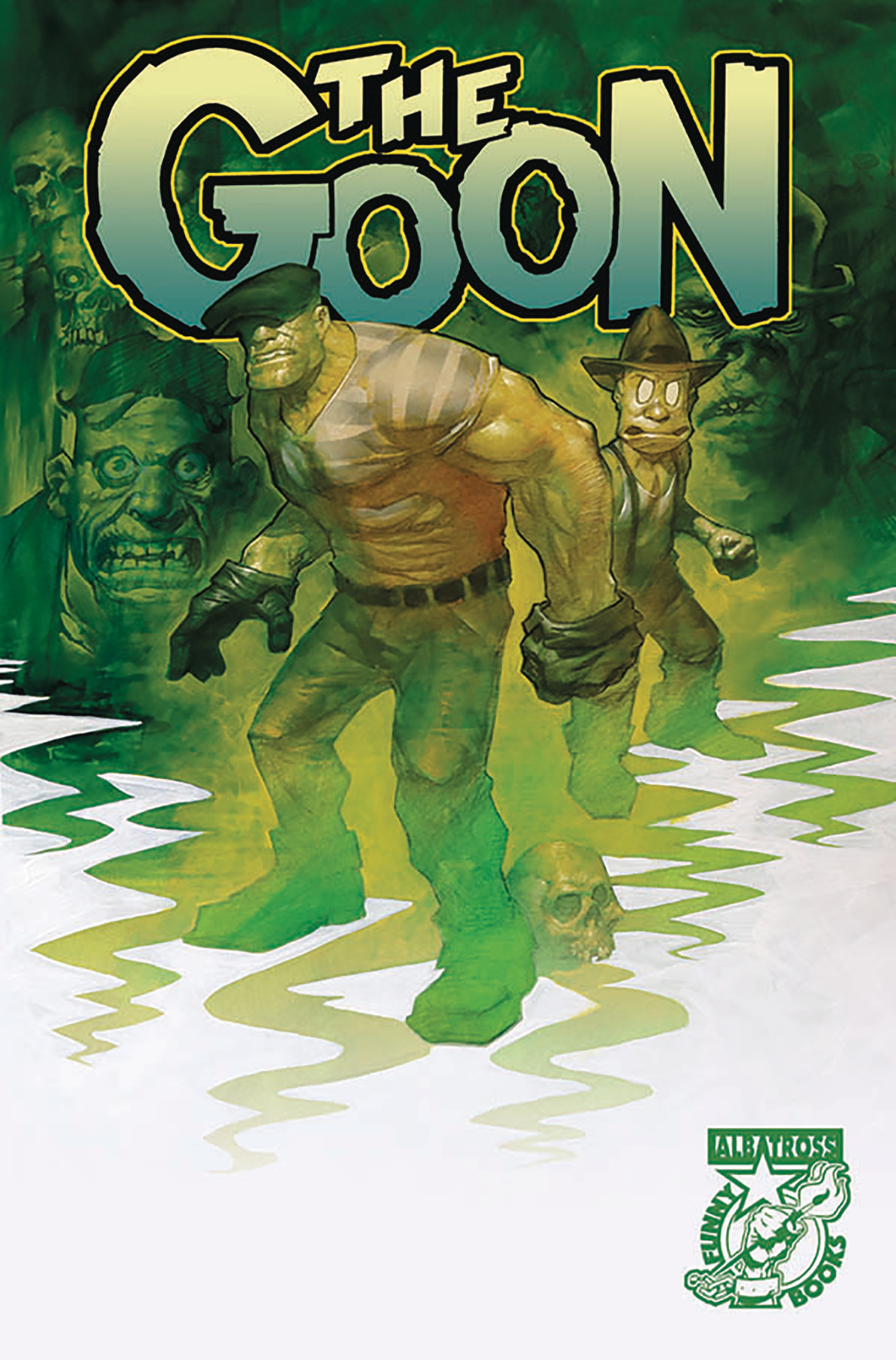 With the rebirth of Eric Powell's The Goon on Albatross Funnybooks, we get a return of one of comicdom's most entertaining characters. One part period piece, one part horror show the world of The Goon is populated with mobsters, monsters and of course monster mobsters, all of whom are there for The Goon to beat up while cracking wise. It is the kind of pure entertainment that people have come to expect from Powell and his work.
Coinciding with the 20th anniversary of the character Powell is releasing his first original stories in The Goon universe since 2015 when the book was last published by Dark Horse. Now working on his personal imprint Albatross Funnybooks Powell has said in a press release that he wants to bring to book back to its hilarious over the top roots; "I'm returning to the roots of the series with a heavy emphasis on the weird, twisted humor the book has been known for," said Powell. "The world around us is dark enough right now. I want to make readers laugh and forget their troubles for a little bit." This first issue delivers on that promise.
With The Goon returning to his home town (The Town With No Name) he immediately learns that in spite of his best efforts to rid the city of gangsters and evil creatures the town is still beset by them. The Goon's toady, Frankie, starts a list of who they are going to have to beat up and violent hilarity ensues. There are new threats and old frenimies all throughout this first issue that is off to a roaring start.
With witty dialogue and Powell's unique brand of amazing art, this is a book that you should be on the lookout for. If you haven't read previous iterations of The Goon those are coming out in omnibus form from Albatross Funnybooks as well. This is the kind of celebration of 20 years that any great comic should have. A return to what made it great and a promise of more in the future.
The Goon #1 came out at your local comic book shop Wednesday March 13th, 2019.